---
Electronic Devices at Herriman Elementary
As a reminder, students are allowed to bring electronic devices to school but all cell phones and/or watches (Apple or other brands) must be placed in student backpacks during learning time. When the bell rings to go home the students may pull out their devices for their walk /ride home from school.
Cell Phones and All Other Electronic Devices
Possession of a cellular telephone or watch (Apple or other brand) by a student is a privilege that may be forfeited by any student that uses his/her cell phone/ watch inappropriately. A student who possesses a cellular phone/watch shall assume responsibility for its care. At no time shall the District be responsible for preventing theft, loss or damage to cell phones /watches brought onto school property. Cellular telephone/watch use during classroom time, instructional activities and field trips is prohibited. Cellular telephones /watches must remain off during these times. Exceptions to this policy may be granted by school administration on a case by case basis to accommodate family emergencies or medical necessity. Students violating these guidelines will be disciplined in accordance with District Policy AS67 - Discipline of Students (http://policy.jordandistrict.org/as067/).
Any use of an electronic device that exploits personal information, disrupts the educational process, invades personal privacy or compromises the integrity for educational programs is strictly prohibited. Students in violation will be disciplined in accordance with District Policy AS67 - Discipline of Students (http://policy.jordandistrict.org/as067/). Photographs and/or videos are not to be taken of any person using such device.
---
Period products (sanitary napkins) will now be available in all 3rd-6th grade and adult-assigned female and unisex restrooms (per Utah H.B. 162). 
If you have any questions, please give us a call in the front office.
---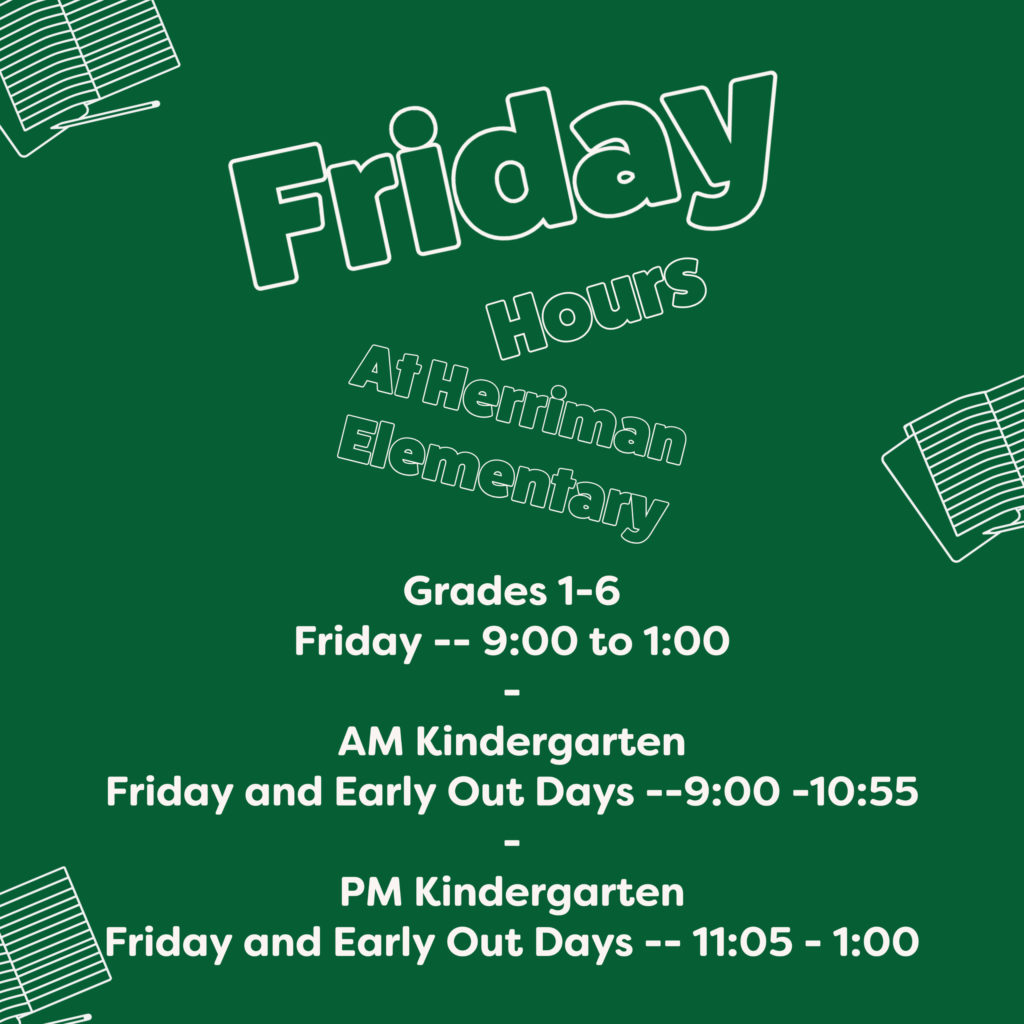 Safety Reminders!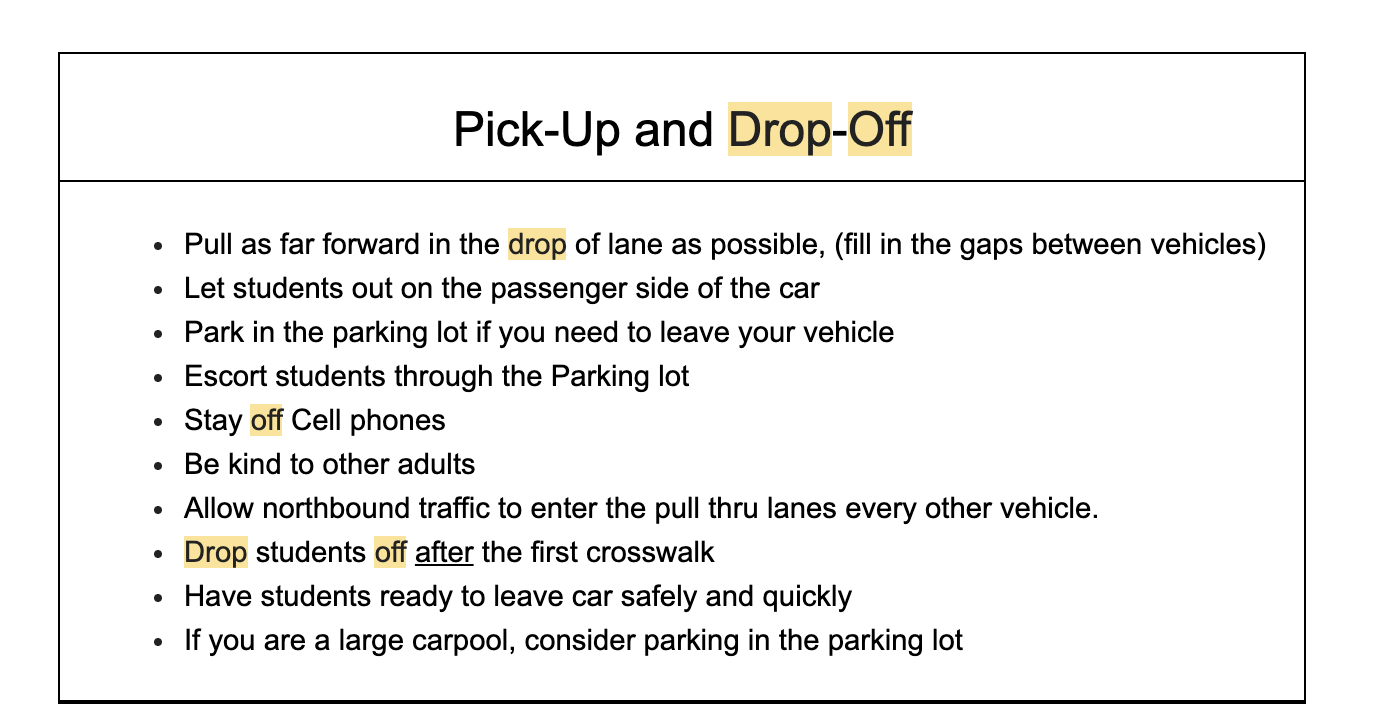 Please watch these safety videos and use them to help remind students about the best places to cross the street.  Thank you for helping us keep all Herriman Hawks as safe as possible.
PICK UP AND DROP OFF PROCEDURES
Click the link to view!
Intersection Safety Video Link
Pick Up and Drop Off Safety Video Link
---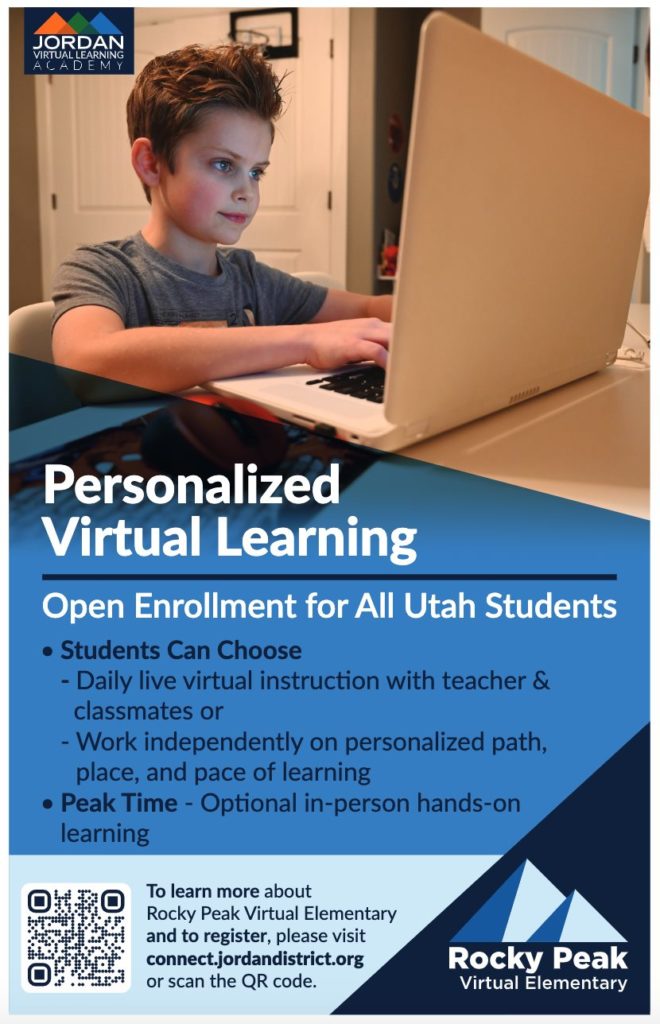 ---
Mission
Herriman Hawks are lifelong learners and leaders who never give up, encourage others, and do our best!
Vision
We will empower students to succeed in a safe, positive, and nurturing environment. Our community of teachers, staff, students, parents, administrators, and business partners work together to create an academic, physical, emotional, and social atmosphere where everyone can learn and respect one another. Together, We Are More!!
Herriman Elementary School Hours

Grades 1-6
Monday through Thursday -- 9:00 to 3:35
Friday -- 9:00 to 1:00
AM Kindergarten
Monday through Thursday -- 9:00 to 11:40
Friday and Early Out Days --9:00 -10:55
PM Kindergarten
Monday through Thursday -- 12:55 to 3:35
Friday and Early Out Days -- 11:05 - 1:00