Pencil in Fall Parent Teacher Conferences! Here are the instructions on how to sign up for a time with a teacher.
---
It's PTA Fundraiser Time!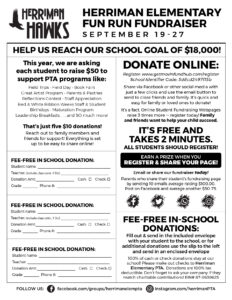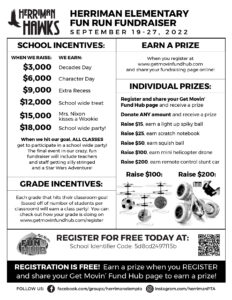 ---
Get involved with your School Community Council.
Help make Decisions that Matter!
Every school must have a School Community Council (SCC) that consists of the principal, school employees and parents.  The majority of members are parents.  Parents represent parent perspectives on issues and decisions made by the council.
Parents have input in the School Improvement Plan and in how the funds from the School LAND Trust Program will be spent.
Parents have the majority vote. The council usually meets about three or four times per year in the media center.  Following is the schedule for meetings:
September 22, 2022 @ 3:00pm
November 27, 2022 @ 3:00pm
January 19, 2023 @ 3:00pm
March 16, 2023 @ 3:00pm
Please contact the front office if you are interested in participating in the Herriman Elementary School Community Council.
---
Period products (sanitary napkins) will now be available in all 3rd-6th grade and adult-assigned female and unisex restrooms (per Utah H.B. 162). 
If you have any questions, please give us a call in the front office.
---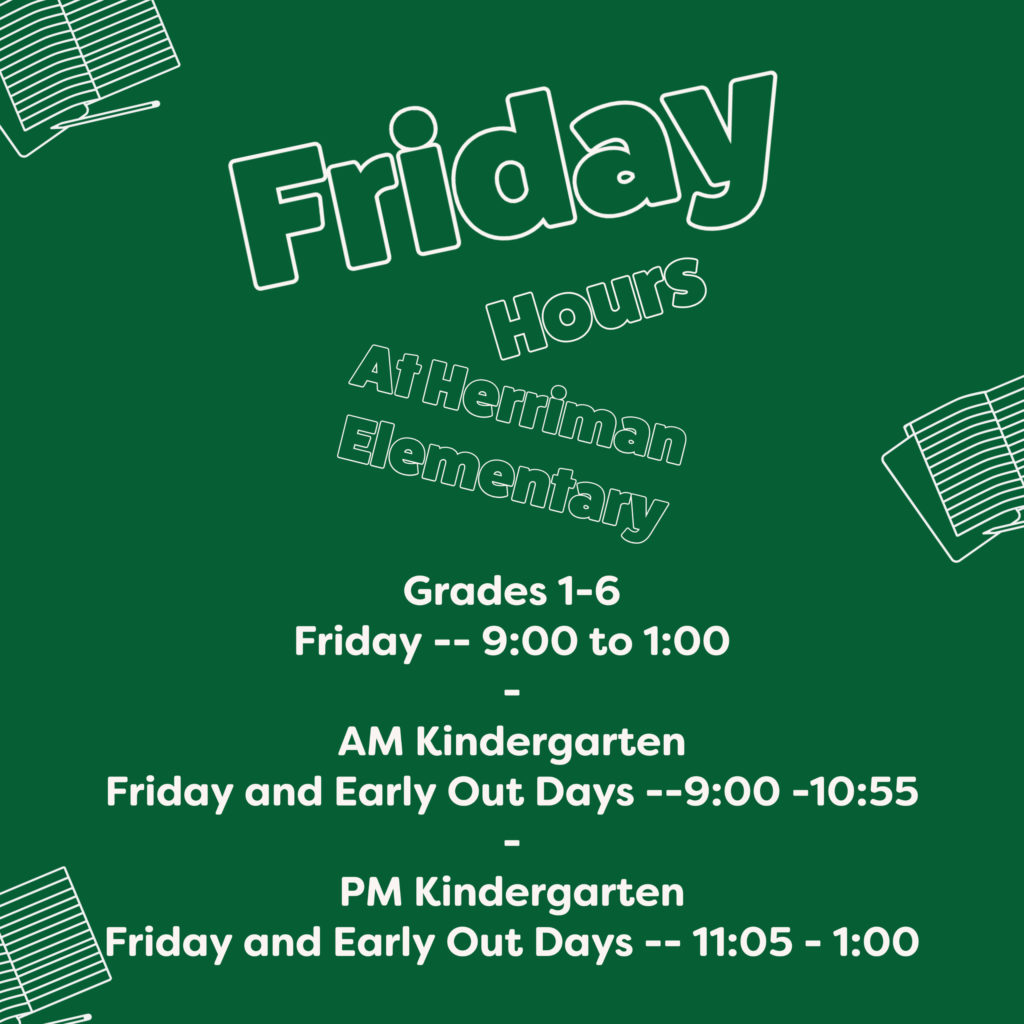 Safety Reminders!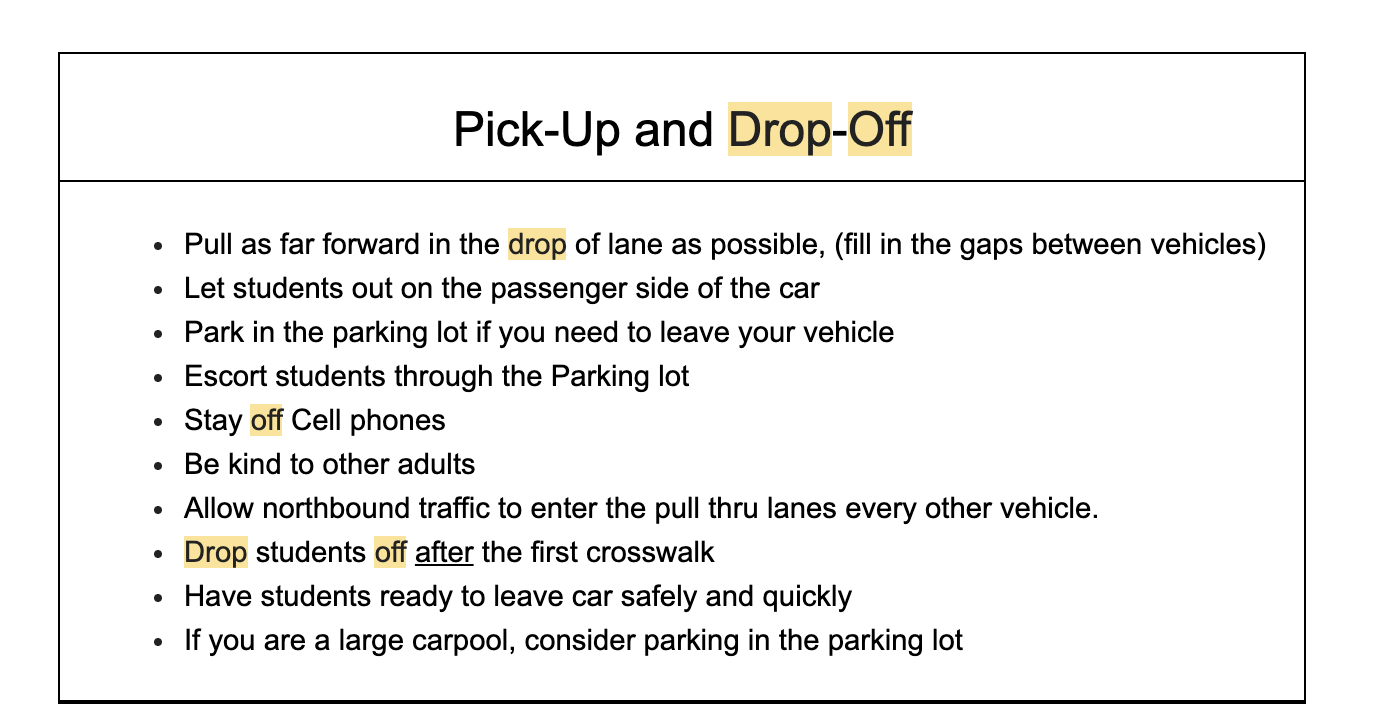 Please watch these safety videos and use them to help remind students about the best places to cross the street.  Thank you for helping us keep all Herriman Hawks as safe as possible.
PICK UP AND DROP OFF PROCEDURES
Click the link to view!
Intersection Safety Video Link
Pick Up and Drop Off Safety Video Link
---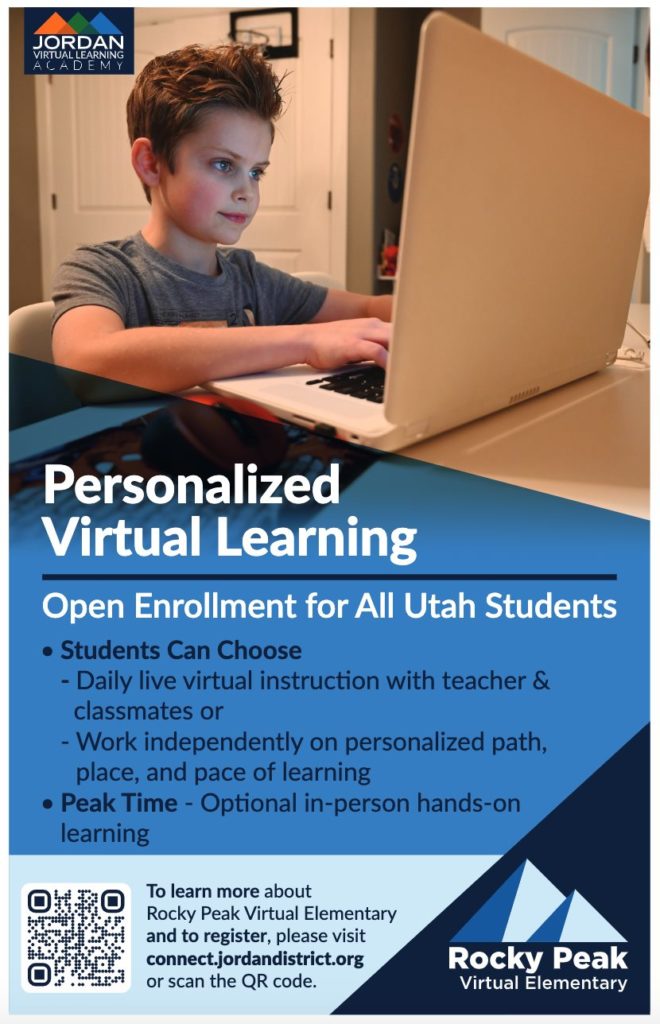 ---
Mission
Herriman Hawks are lifelong learners and leaders who never give up, encourage others, and do our best!
Vision
We will empower students to succeed in a safe, positive, and nurturing environment. Our community of teachers, staff, students, parents, administrators, and business partners work together to create an academic, physical, emotional, and social atmosphere where everyone can learn and respect one another. Together, We Are More!!
Herriman Elementary School Hours

Grades 1-6
Monday through Thursday -- 9:00 to 3:35
Friday -- 9:00 to 1:00
AM Kindergarten
Monday through Thursday -- 9:00 to 11:40
Friday and Early Out Days --9:00 -10:55
PM Kindergarten
Monday through Thursday -- 12:55 to 3:35
Friday and Early Out Days -- 11:05 - 1:00